About CrossFit at Midtown Movement
While we have lots of modalities and way to get in shape at Midtown Movement the main tool we utilize is CrossFit classes.
We are Tallahassee's premier gym facility combining Medical services, Rehabilitation programs, Personal Training, and CrossFit classes under one roof.  This allows you the best opportunity to achieve and maintain your goals. We are seeking to improve the human experience and health of our clients by engaging in a completely new model of how a gym operates. 
We believe that you should have more engaging relationship with your gym.  We understand that a proactive approach to you health which involves engaging in positive physical, biological, and psychological regimens that challenge the human system impart improvements in an individual's functionality, durability and tolerance to more severe life challenges. 
Ultimately, achieving a more fulfilling, healthy life.
Our CROSSFIT MEMBERSHIP Includes the following
Our CrossFit Gym Focusses Several Key Components to Ensure Your Success.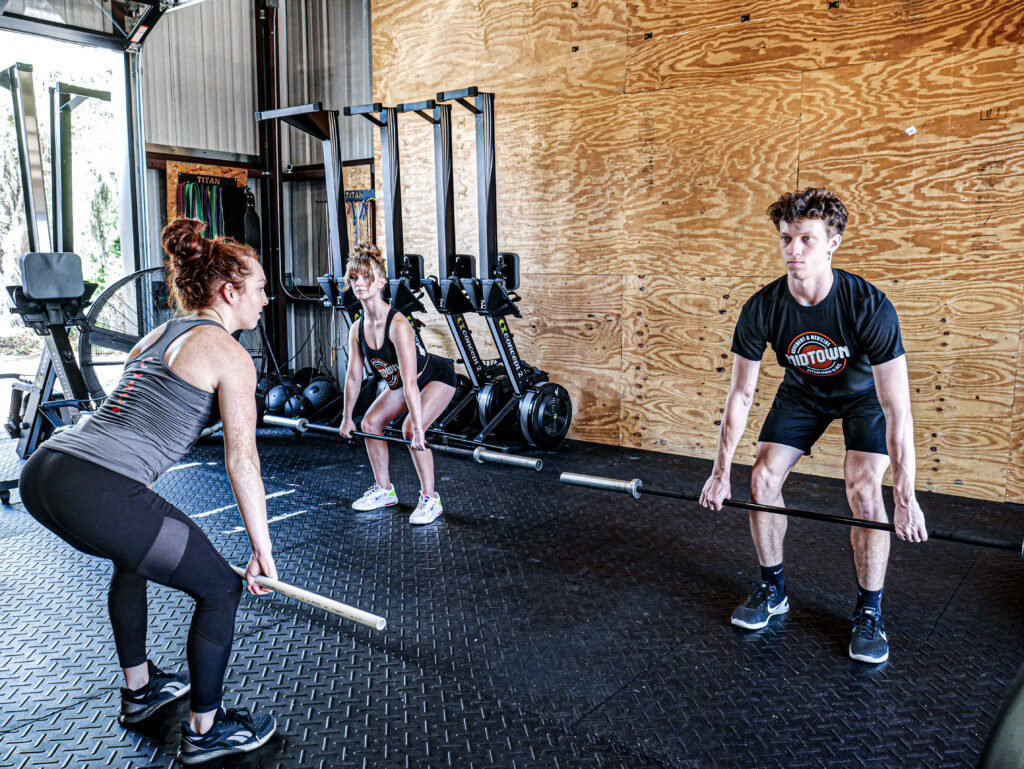 Coaching

At Midtown We invest Heavily in our coaches. Our Coaches are an integral component to your success and we believe that continued education and growth from our coaches is just as important as your growth as a member. We strive for excellence from our coaches to ensure you have the safest most rewarding experience possible.
Our Tallahassee facility is built around the idea that a community of positive like minded people can help you achieve your goals and transcend the physical benefits seen from working out in a traditional medical clinic or big box gym. Come join a group of people who care about you and your goals in and out of the gym.
Consistent exercise training is crucial to your overall fitness.  At Midtown, unlike other gyms, we count on you being here everyday, and put systems in place to help you along the way.  Intense training programs takes advantage of the body's natural movements and produce dramatic changes. Don't hesitate to start today!
Proper weight lifting is safe at any age and can help to prevent disease, improve endurance, build muscle mass, rev up your metabolism and develop maximum strength. Your beach body will thank you, as will your future self.